Allied Novatech Pvt. Ltd. (ANPL) is a Solutions & Services Company whose major strength lies in its Technical Skill-set. ANPL was set up with an objective to provide Information Technology and telecommunication based Solutions to various organizations and Strategize on optimum usage of installed I.T. Infrastructure at the customer locations. Quite a few users in industry today procure world class Hardware but are dependent upon experts like ANPL to ensure that the investment brings the desired results to the organization. ANPL is primarily a technical knowledge house with its own "Test & Repair Center" and have expertise in providing Hardware Maintenance, Facility Management & Networking services to its customers. With the technical strengths within ANPL and the ability to understand the customer requirement, the team at ANPL today enjoys confidence of many prestigious customers. We have revolutionized the support service industry by setting standards which have been very difficult to achieve by most competitive organizations.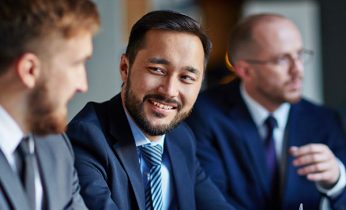 ANPL's professional team comprises mainly of Engineers and Post-Graduates with a fast track growth. The company in house "Test & Repair Centre" equipped with state-of-art equipment. Among the team members ANPL has Certified Network Engineers, Microsoft Certified Professionals, CISCO certified Professionals, 3-COM Trained Engineers, Molex/AT&T/AMP Certified Engineers and HP trained Engineers on Servers, desktops and peripherals.
It is the philosophy of our organization to stick to the highest Quality Standards and be most responsive to our customers. It is for this reason that the organization has always retained some of the best talents and most efficient professional team in the industry. ANPL delivery time for services offered is also by far the best in the industry. The company also believes in having long term relationships with its customers and grows along with them. Because of this very philosophy the company has been giving focused attention to its customers and to its credit has accounts such as NBS, DISAR, Freshfeld, DPI (PB), Transport Deptt.(PB), SANIK Welfare, Agriculture Deptt.(PB) ,PHSC (PB), BBSB Engineering College, HP University, HP State Coop Bank, Hero Cycles, Gonterman Piper, NJPC, Nation Academy, Indian Institute of Advance Studies, AG Office, High Court.